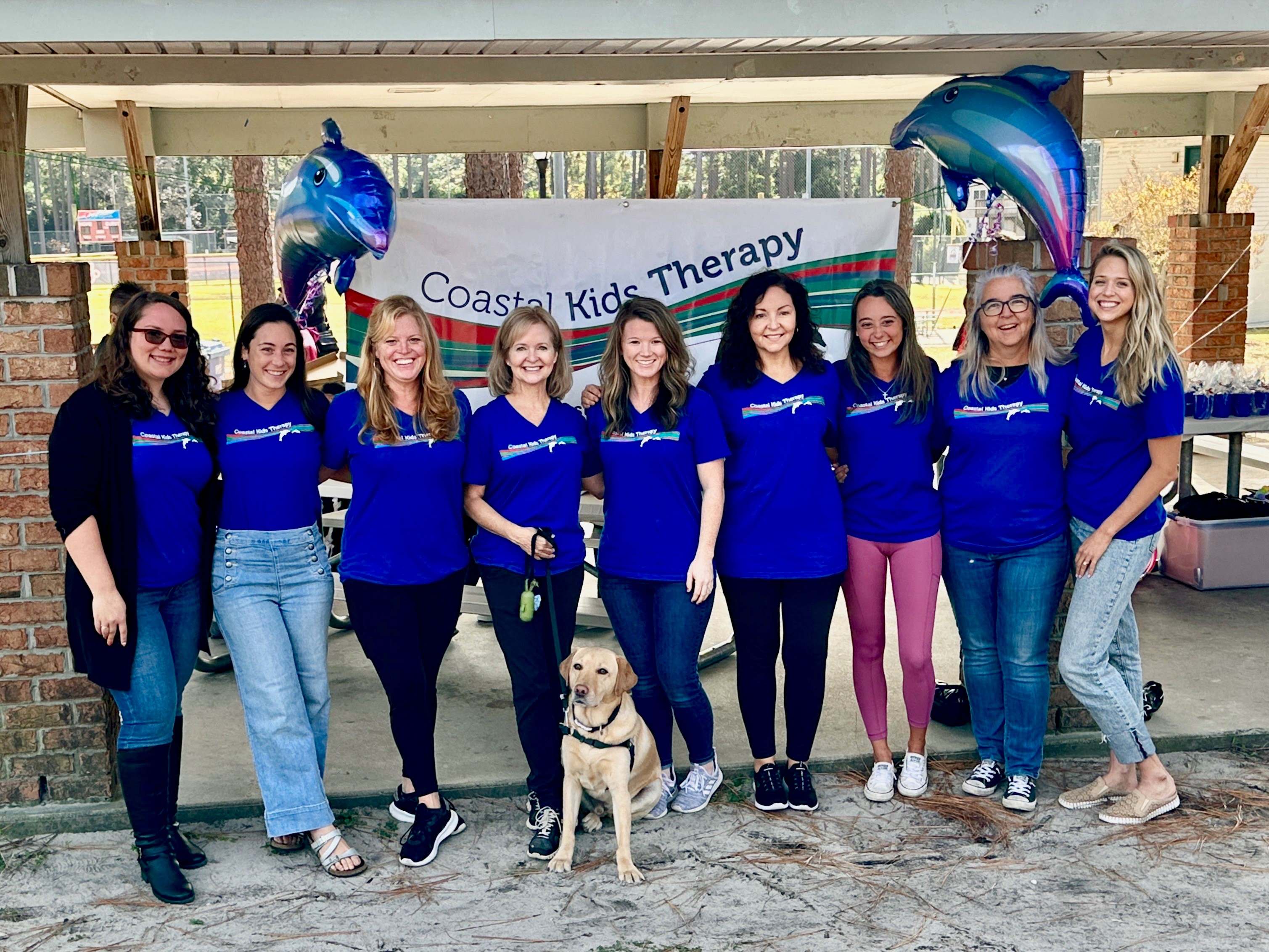 Meet The Coastal Kids Therapy Team
Coastal Kids Therapy was founded in January 2012 by sisters, Laurel Thornton and Blair Kutrow who have family ties to and fond memories of visiting their grandparents and great-grandparents in Wilmington and Wrightsville Beach, NC.
---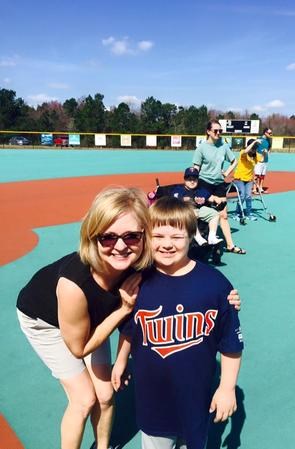 Laurel Thornton, OTR/L
Opening Coastal Kids Therapy with her sister has been a dream come true for Laurel.
She graduated in 1985 from East Carolina University and has loved her 30 year career as an occupational therapist. Laurel has extensive experience and education in the treatment of children and adolescents with autism, cerebral palsy, developmental delays, neuromuscular disorders, sensory processing dysfunction, and a variety of genetic syndromes. She has practiced in the public school system, home health, and private clinic settings. She is certified in Childlight Yoga, Therapeutic Listening, Sequential Oral Sensory feeding, and Interactive Metronome.
Laurel loves working with children, reading, yoga, art, and spending time with family, friends, and her two dogs.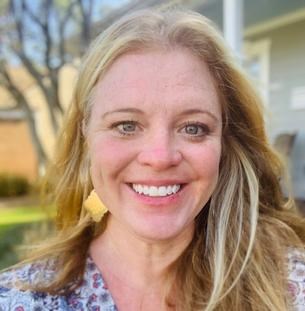 Weatherly Landry, COTA/L
Weatherly Landry, COTA/L, joined Coastal Kids Therapy in 2012 and loves being a part of the amazing team. She has degrees from The College of Charleston, The Citadel, and earned her Associates in Occupational Therapy from Cape Fear Community College. In her free time, she enjoys doing just about anything with her husband and two sons as well as her extended family and friends. She loves bringing her creativity and love for the arts to life through her OT treatments at CKT.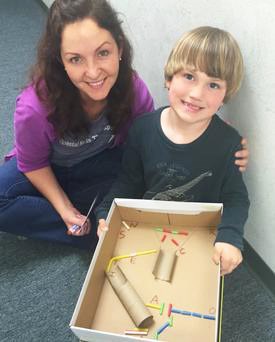 Julie Westbrook, COTA/L
Julie received a Bachelor of Science degree in Visual Communications in 1996 from Mount Olive University. However, found her true passion was using her creativity while working with children and their families to improve success with daily activities. Julie received an Associate in Applied Science degree in Occupational Therapy Assistant in 2001 from Cape Fear Community College. She later served as Instructor and Academic Fieldwork Coordinator for the CFCC program for 3 years before returning to treat in the private practice setting. Special interests include working with children who have a variety of fine motor, sensory, motor coordination, cognitive, and behavioral concerns. Julie completed The Art Therapy Practitioner Course, March 2023. She enjoys crafting, painting, and spending time with family and friends on the beach.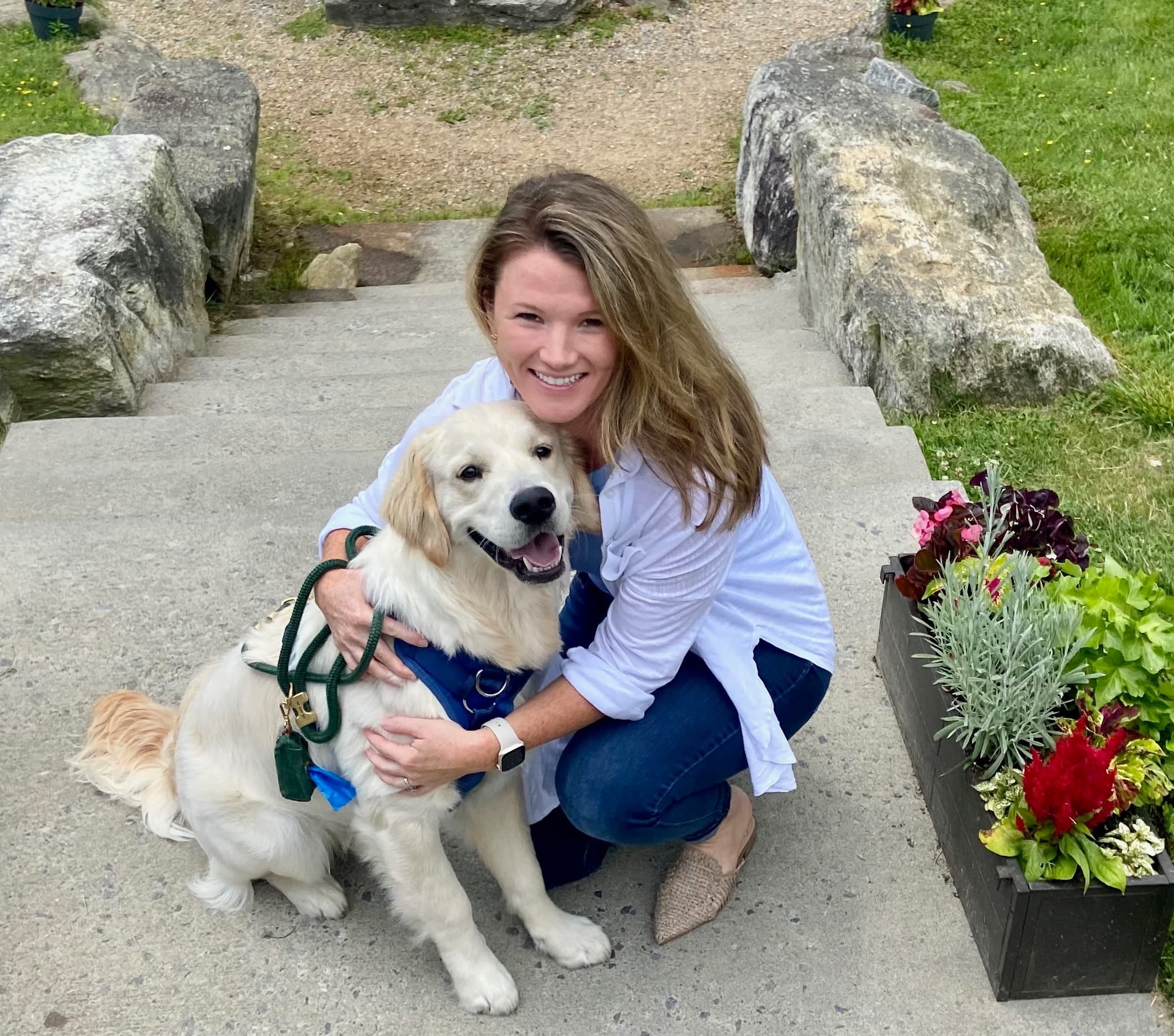 Abbey Christ, M.S., OTR/L
Abbey moved to Wilmington in 2008 to attend UNCW, where she received her BA in Recreation Therapy with a minor in Psychology. She, then, received her Associate in Applied Science - Occupational Therapy Assistant degree from Cape Fear Community College in 2015. Abbey worked in a school system and then with Coastal Kids Therapy as an occupational therapy assistant before returning to school and earning her Master of Occupational Therapy degree in 2019. Abbey loves working with children, alongside their families, to help them reach their full potential. In her free time, Abbey enjoys spending time with her family and friends, reading, and being at the beach.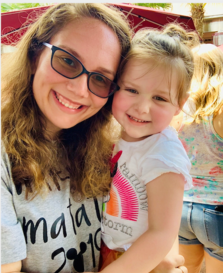 Megan Sahraie, M.S.,OTR/L
Megan has been part of the Coastal Kids family since 2017. Megan is originally from upstate New York and received her bachelor's degree in Biology from the University at Albany in 2012. She went on to receive her Master of Science in Occupational Therapy from Brenau University in Georgia in 2015. She has experience working in outpatient pediatrics and has found a passion for working with children to help them achieve success and gain independence. In her spare time, Megan enjoys spending time with her dog, Teddy, and her family and friends, going to the beach, reading, and traveling.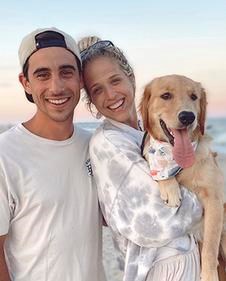 Kaitlyn Sottile, M.S., OTR/L
Kaitlyn moved to Wilmington in 2010 to attend UNCW as she earned her B.A. in Recreational Management. After working in both the camp world and the business industry after graduation, she discovered a passion for Occupational Therapy and began the process to go back to school. During that time period, she worked as a Registered Behavior Technician in an ABA clinic, and loved having the opportunity to work with children with Autism. She attended Lenoir-Rhyne University and earned her Masters of Occupational Therapy in 2021. During that time she had the opportunity to complete her fieldwork at Coastal Kids Therapy and found a passion for working collaboratively with families to help their children participate in their lives to the fullest. In her free time Kaitlyn loves going on runs with her dog Aspen, surfing with her husband, traveling, and being outside.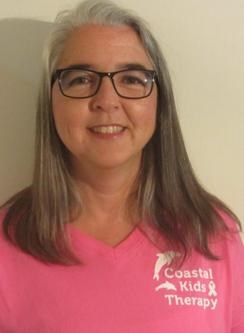 Leila Garriss
Though she lived in Atlanta, Honolulu and Raleigh as a child, Leila has lived in Wilmington for most of her life. She graduated from North Carolina State University with an undergraduate degree in Communication and from Western Carolina University with a graduate degree in School Counseling. She has worked with many of Wilmington's youth through the school system and community organizations. Leila is excited to transition into a new role within our clinic as office assistant. When she's not spending time with her family's rescue animals, Leila enjoys going to the beach, watching movies and playing poker with her husband, John, and their two children.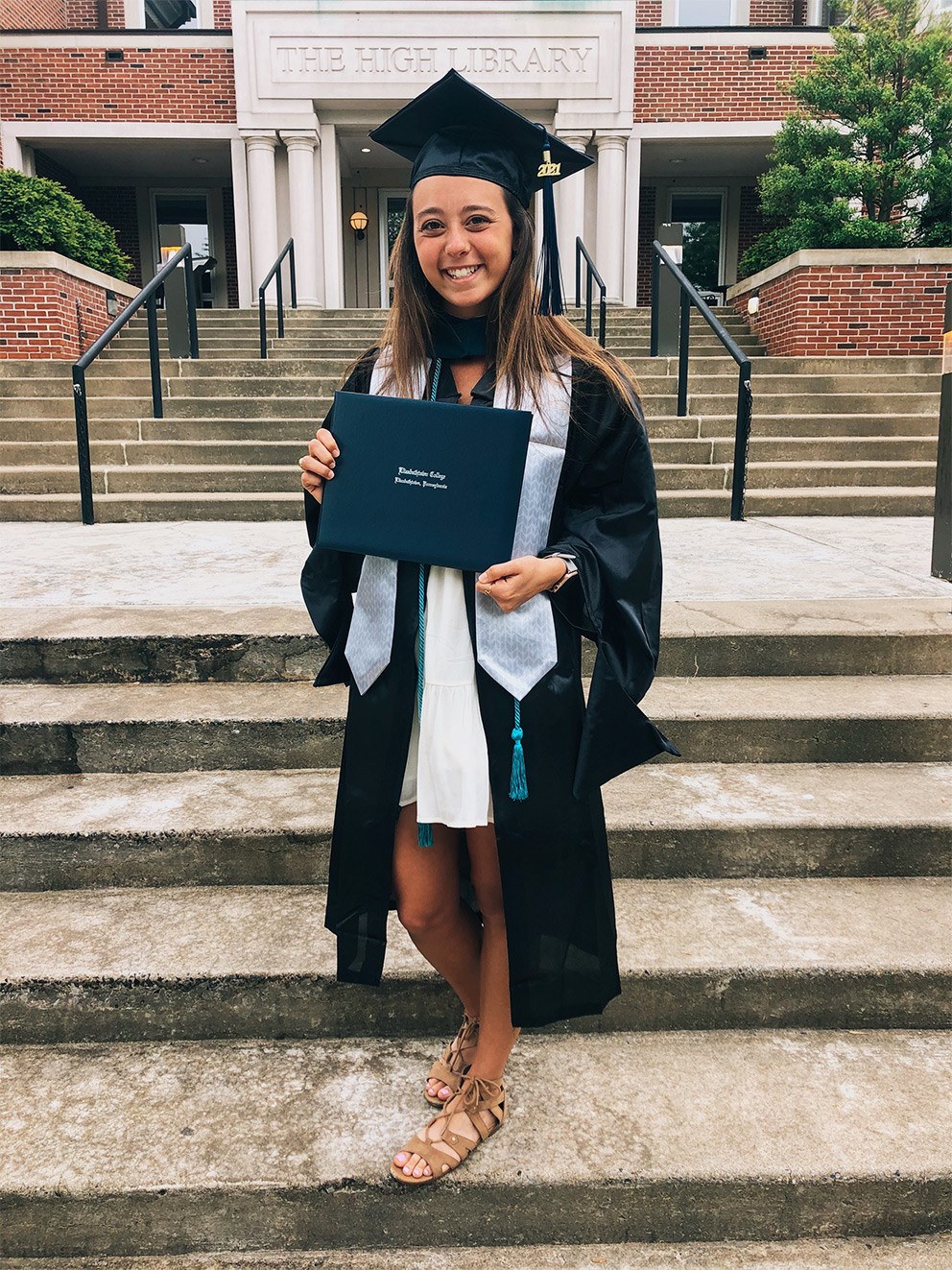 Zoe Spadaro, M.S.,OTR/L
Zoe graduated from Elizabethtown College's Occupational Therapy master's program in December 2021. Originally from Baltimore MD, she recently moved to the Wilmington area to pursue her first Occupational Therapy job. Her love for working with children began in high school and has since continued to grow into a passion to help all reach their full potential. In her free time, she loves going to the beach, drinking coffee, watching football, and being with her friends and family!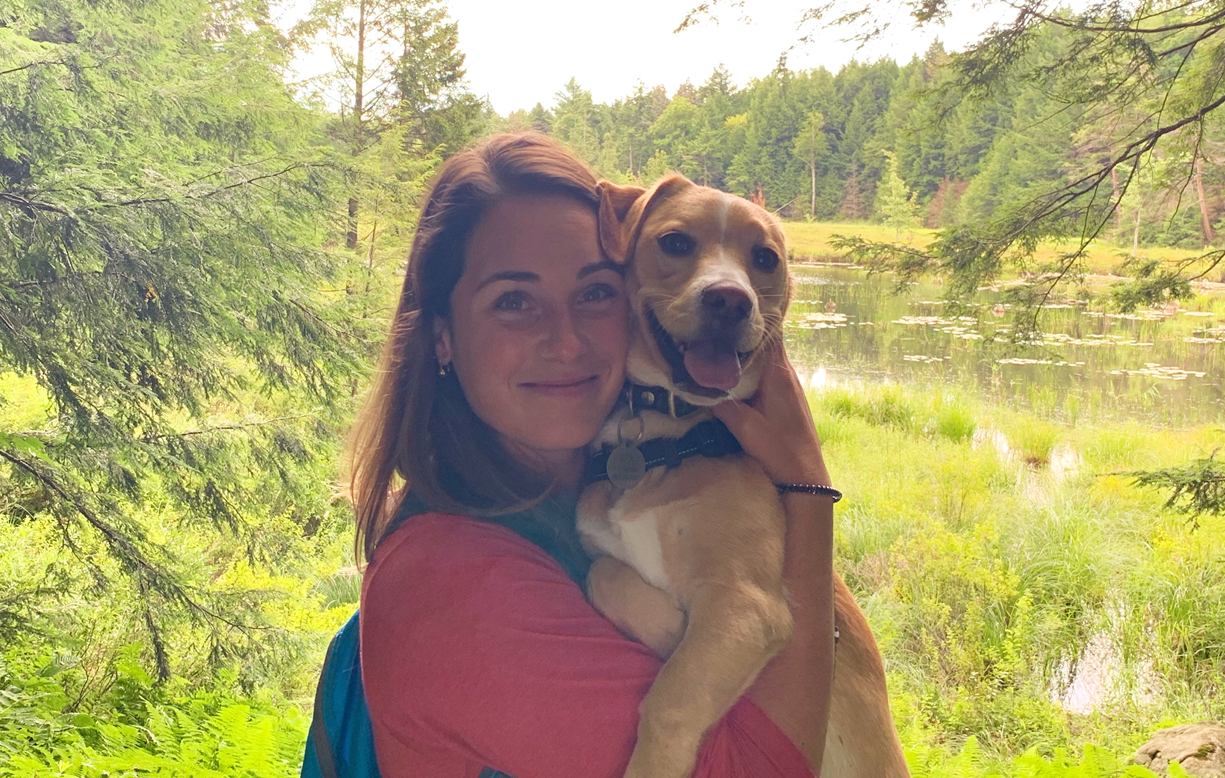 Emma Provenzano, M.S., CCC-SLP
Bilingual Speech Language Pathologist

Emma recently moved to Wilmington from Boston, Massachusetts. She received her Master's degree in Communication Sciences and Disorders in 2020 from Emerson College. She has experience working in a variety of settings, including public schools, private clinics and home health. Emma loves working with children and follows a child-led therapy approach to ensure that all sessions are engaging and meaningful to her clients. In her free time, Emma enjoys hiking, paddle boarding, and reading. Her newest favorite activity is going for walks on the beach with her dog and fiancé.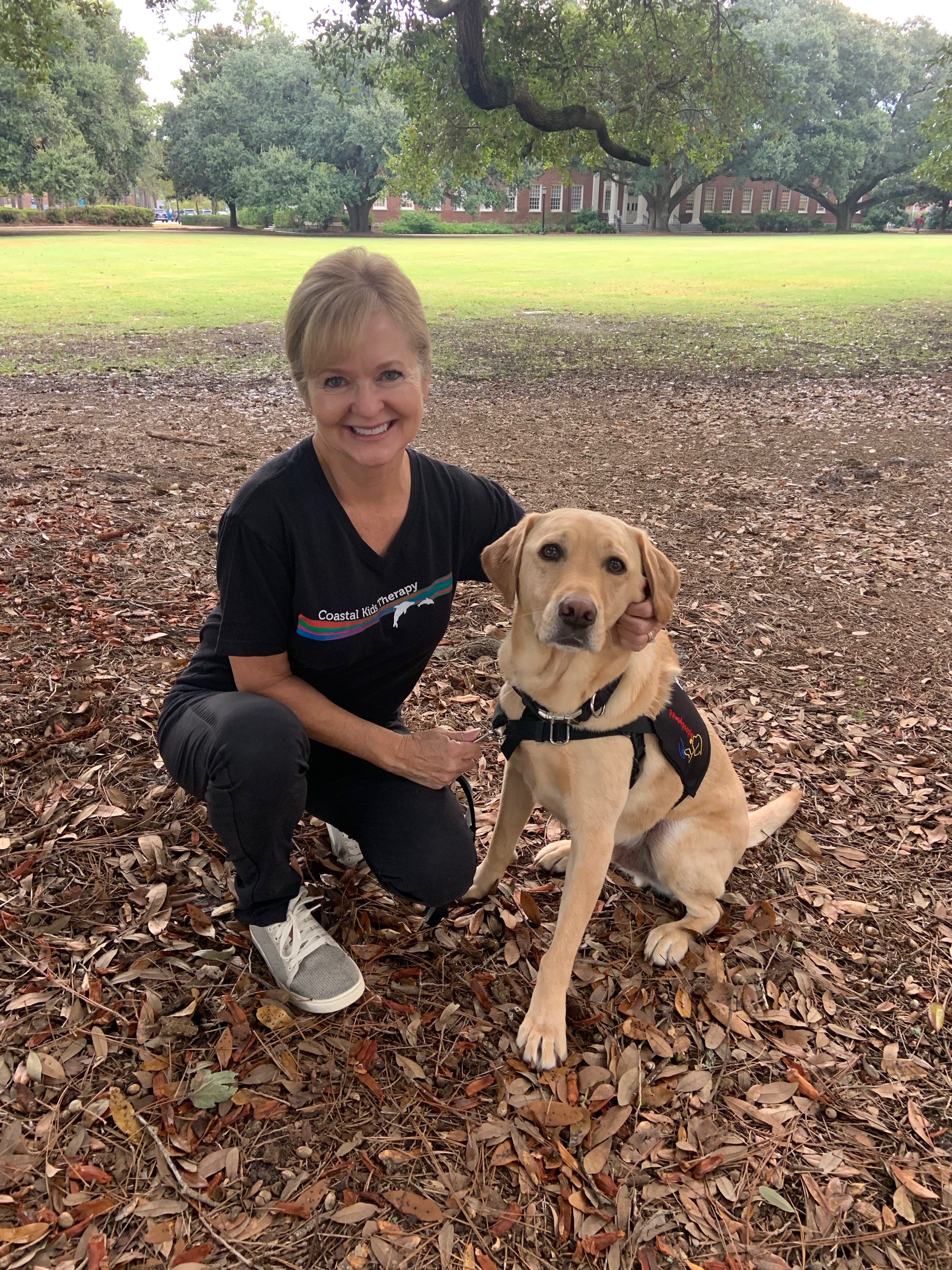 Gunner, FD-RFD
The Coastal Kids Therapy team is beyond excited to welcome our Paws4People registered rehabilitation facility dog, Gunner! The staff and children adore him and he has already shown what an asset he will be to therapy sessions. Gunner helps the kids with motivation, social skills, anxiety reduction, communication skills, self-care, listening skills, learning about kindness and gentleness, and sensory processing. Gunner is an ace at doing obstacle courses in our gym and gives the best fist bumps.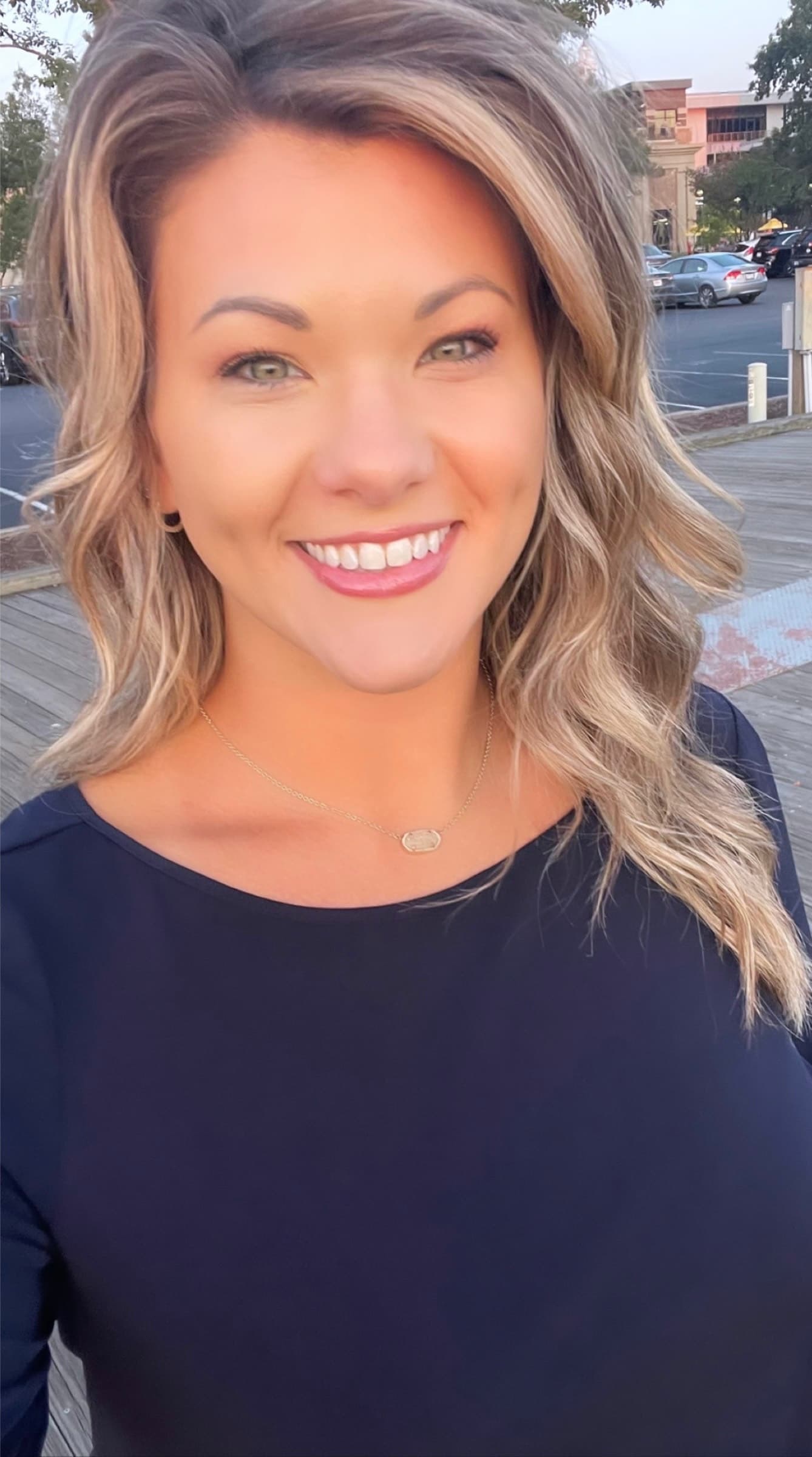 Mattie Ratliff, MS, CCC, SLP
Mattie is originally from Southwest Virginia and has resided in North Carolina since 2017. She graduated from East Tennessee State University with a bachelor's degree in Public Health, with a concentration in Community Health and a minor in Communication Science Disorders. She then received her Master's degree in Speech-Language Pathology from Old Dominion University in 2015.

As a speech-language pathologist, Mattie has clinical experience working with pediatric patients with developmental delays, Autism, language delays, Down Syndrome, Apraxia, and Articulation/Phonological Disorders. In addition, she has clinical experience in the implementation of early intervention, Augmentative and Alternative Communication (AAC), teletherapy, and a variety of articulation and language therapy techniques.
Mattie has specialty training in TOTS: Tethered Oral Tissues and is a Certified Autism Specialist.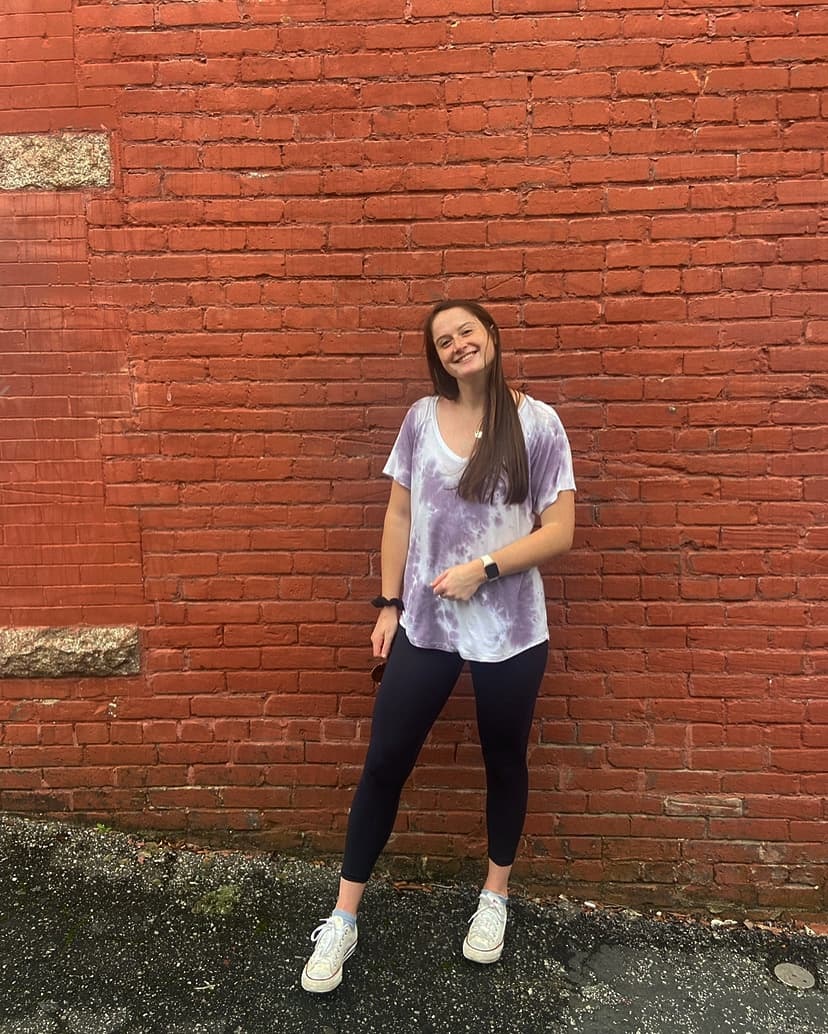 Ashleigh Denault, MS, OTR/L
Ashleigh graduated from Elizabethtown College with a Master's Degree in Occupational Therapy. She is from Simsbury, Connecticut and moved to Wilmington in March 2022. Since moving to Wilmington, she has never been more excited to call somewhere home! Ashleigh has always loved working with children and through her clinical rotations discovered her passion for working in the pediatric setting with children and their families. Ashleigh enjoys spending time at the beach, going for runs and walks, and spending time with family & friends.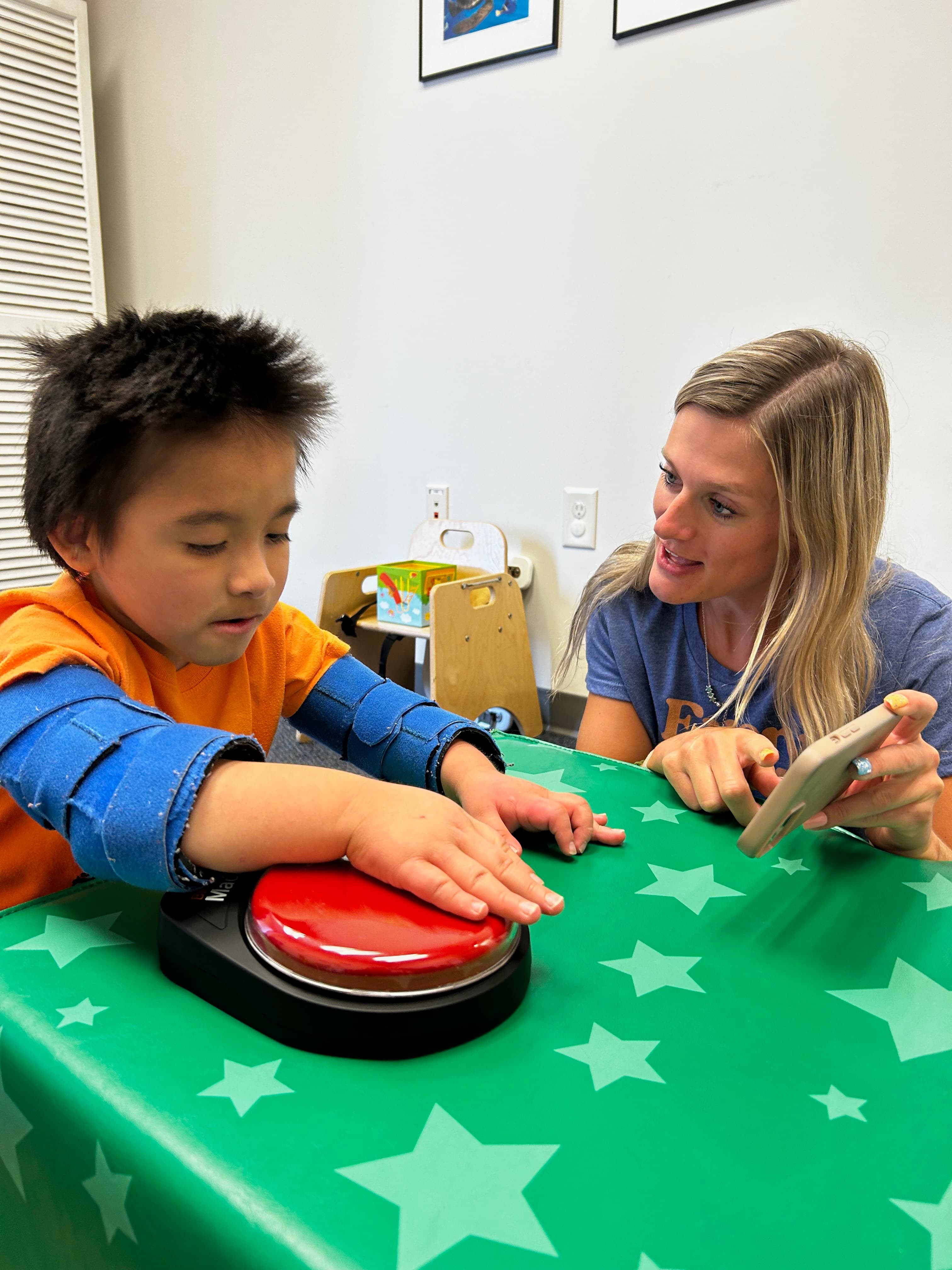 Tamsin Davey, MS, CCC-SLP
Tamsin Davey graduated from Appalachian State University in 2022 with her Master of Science degree in Speech-Language Pathology. She achieved her undergraduate degree in Communication Sciences and Disorders also from Appalachian State University. Tamsin has gained clinical experience working with children from preschool through elementary school ages. Her experience has included providing evaluations and treatment for children with phonological, articulation, receptive language, expressive language, and pragmatic delays and disorders in the school, clinic, and home environments. Tamsin enjoys providing quality and engaging therapy while collaborating with families and other professionals to help her clients achieve their maximum potential and meet their speech therapy goals.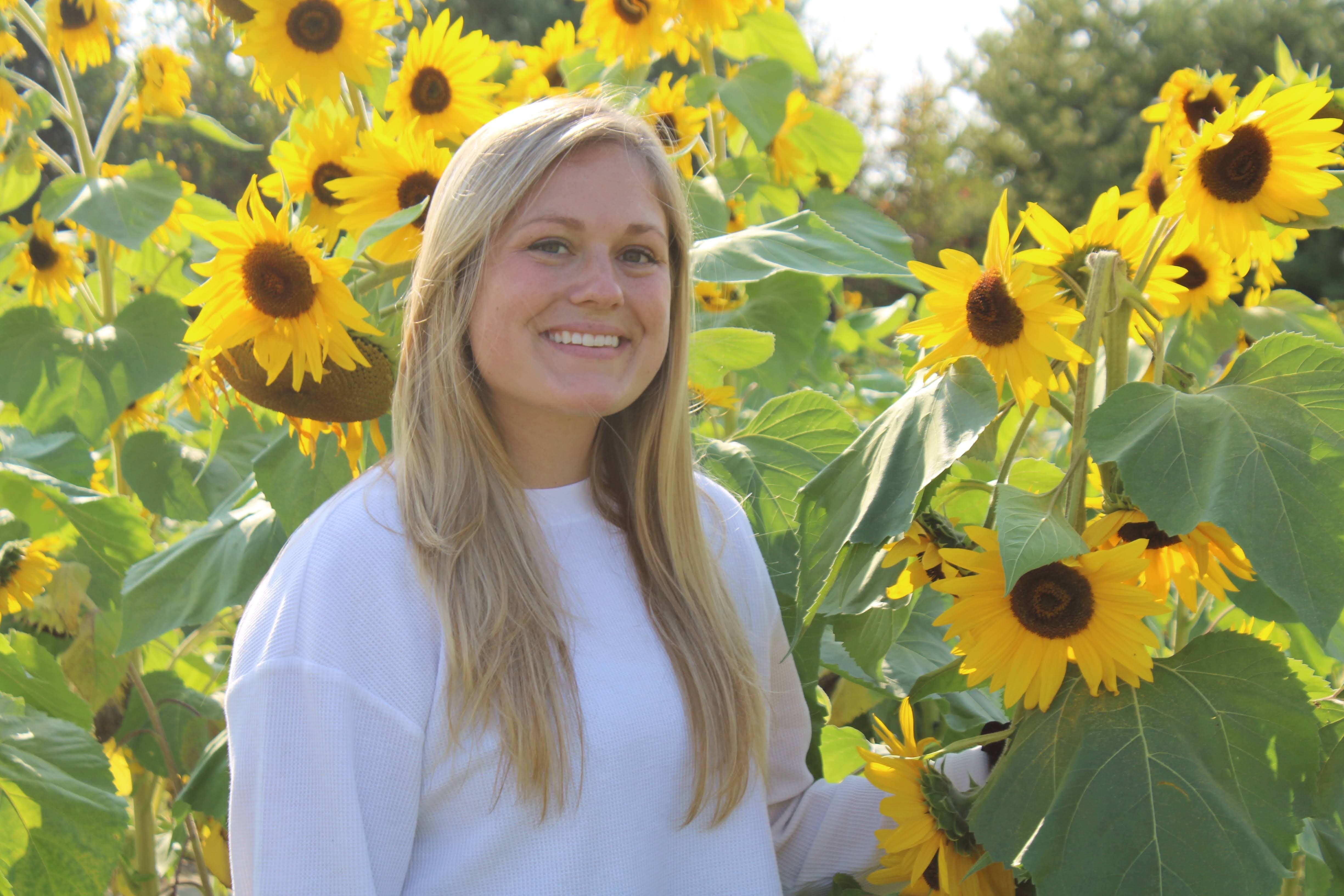 Elizabeth Lockley, OTD, OTR/L
Elizabeth graduated from Huntington University in Indiana with a doctorate in Occupational Therapy. She received her Bachelor of Arts in Psychology from Wells College in upstate New York. In between undergraduate and graduate school, she discovered her passion for OT and pediatrics while working in a daycare setting. She moved to Wilmington and started her first OT job at Coastal Kids Therapy in August 2023. In her free time, Elizabeth enjoys playing with her dog, fishing, exploring new hobbies, and spending time with her friends and family.