Sensory Tips for Tigger
Laurel Thornton OTR/L
Sensory integration, sensory modulation, sensory regulation, sensory processing, sensory seeking, sensory avoiding! Many of you have heard these terms and maybe understand them. Many of you have never heard them. Many of you have heard them, have heard that your child has difficulty with them, but have no idea what this all means.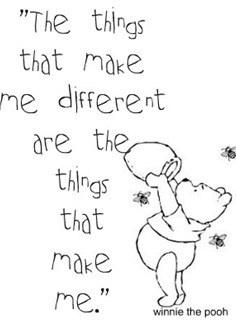 My favorite analogy comes from Gwen Wild's Brainworks program (www.sensationalbrain.com). Using the characters from A.A. Milne's beloved Winnie the Pooh, Gwen refers to the slow, low-affect donkey, Eeyore, to describe a person with low sensory registration; the bouncy, energetic tiger, Tigger, is the sensory seeker or person with high registration; and lovable Winnie the Pooh would best represent the person with just-right registration.
I suppose that would leave Christopher Robin as the therapist!
Let's start with Tigger, the sensory seeker, the over-responder. Tigger bounces around all day, very excited, impulsive, a thrill-seeker. While funny and fun-to-be with, Tigger might also be reckless, have decreased safety awareness, and at the end of the day is exhausting for his parents and teachers!
So what might we do to help Tigger be a little calmer, safer, and perhaps more "sensory regulated"?
A first step is to make adjustments to the environment. Natural light, classical or calming music, scheduled times of quiet (no television), vanilla and lavender scented candles, and reducing the visual clutter (use baskets and bins to help organize toys and belongings), and try rotating toys (only have a few toys out at a time and store the others out of sight). Avoid using fluorescent lights if at all possible. Set up a "cozy corner" with pillows and fidget toys/stress balls, headphones, and a few books.Rocking chairs, sitfit cushions, and exercise balls are helpful seating alternatives for the child who seeks movement and/or has difficulty staying seated during homework times. It is important to give the sensory seeking child movement breaks throughout the day. These can even be scheduled every 2 hours. This might include jumping on a mini trampoline, taking a walk or a run, playing basketball in the driveway, riding a bike, swinging, going to a park, or just free play outside.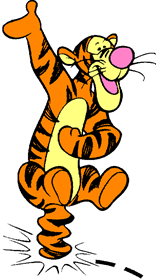 Activities that provide heavy work are calming and organizing to the nervous system and can be very helpful for sensory regulation of the sensory seekers. This may include helping with chores such as vacuuming, taking out the trash, carrying in the groceries, mowing the grass and raking leaves.Chewing gum and sucking thick drinks (smoothies or milkshakes) through a straw can also be calming and organizing during homework time. Even drinking a warm drink such as hot chocolate can be calming.
Weighted blankets, weighted vests, and weighted lap pads are often helpful as they provide deep pressure which calms the nervous system. And remember when all else fails, giving a big bear hug (deep pressure), may be the very best sensory (and emotional) strategy of all.